Service COURIEX TERRESTRE
by COURIEX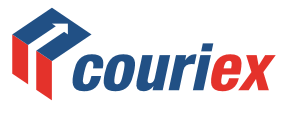 COURIEX TERRESTRE service is a door to door road service to send from anywhere in Spain excluding the Balearic Islands and Canary Islands, Ceuta and Melilla to anywhere in Europe. Estimated delivery time is between 2 and 6 business days from pickup, although this is not guaranteed, as it depends on distance from pickup.
This service doesn't offer same day pickup. Pickups must be booked at least one business day in advance before 19.00.
If you are an Enviosimple.com registered customer you can enjoy many more useful features. If you aren't a registered customer, register now, its free and will only take 2 minutes.
Basic service options and description:
This service does not charge extra for extra kilometers. The tariff includes 2 delivery attempts. This service does NOT deliver on Saturdays.
You may NOT send COD with this service.
This service includes insurance that compensates up to 5,92€/kilo in the case of loss or damage. You may insure you parcel to cover full value by paying 3%+VAT of the amount to be insured, with a minimum of 10€+VAT charged for this service. In the case of damage you will have to send us photos of the damage and the parcel itself including all wrapping. It will also be necessary to send an invoice to justify the value claimed. Damage cannot be claimed for articles listed as restricted in our terms and conditions and articles insufficiently wrapped.

Price and advice:
The price shown is TOTAL PRICE, with no small writing. This service is only available to Enviosimple.com customers who book through our website. You can pay by bank card thanks to Banco Sabadell, Paypal or if you are a registered customer, with your prepay account which you can credit by bank card, Paypal or bank transfer.
Please make sure you declare the right weight and measurements as not doing so could incur in delays and penalty fees.
Remember also to warp you parcel in the correct packaging. Parcels not wrapped correctly or shipments that are not packaged shall not be eligible for compensation in the case of damage.
Barcelona (Spain) 35 Wellesley Road (United Kingdom)
Buen servicio, las cajas han llegado en buen estado y en 5 días. De seguir así pueden contar con una clienta asidua.
Gracias por sus servicios.
Lucía
---
Sant Vicenç dels Horts (Spain) Oostende (Belgium)
Muy bien
---
Alpedrete (Spain) Gloucester (United Kingdom)
geniales!! les doy un 10 en todo!! este envío venia de EEUU y te dicen que documentación debes adjuntar y si se te olvida algo te avisan y te ayudan con la información necesaria ( no como las empresas que te lo paran y te dicen que te busques la vida.....) volveré a usar enviosiemplre SEGURO!!!!
---
Alpedrete (Spain) Kraków (Poland)
100% recomendable!! enviosimple son los mejores y los mas efectivos, mas de un ano usando su pagina y sin problemas!!
---
Alpedrete (Spain) Limerick (Ireland)
todo genial! muy contenta con enviosimpel
---
Las Rozas de Madrid (Spain) Napoli (Italy)
PERFECTO!TODO RÁPIDO Y BIEN!
---
Barcelona (Spain) Warszawa (Poland)
El envío llegó rápido y en perfectas condiciones. Lo recomiendo.
---
Alpedrete (Spain) Darmstadt (Germany)
muy contenta con el servicio! todos sin problemas como siempre! Gracias enviosimple
---
Alpedrete (Spain) Lausanne (Switzerland)
todo genial!!