Service COURIEX AÉREO
by COURIEX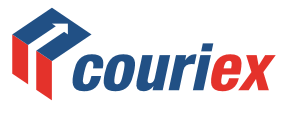 COURIEX AÉREO service is an express door to door service by air to send from Spain (excluding the Canary Islands, Ceuta and Melilla) to anywhere in the world and from anywhere in the world to Spain. Estimated delivery time is between two and 10 business days to main cities depending on distance, although this is not guaranteed and can depend on customs. If you are sending to a smaller town or rural area expect a slighlty longer delivery time.
Same day collection is available until 15.00 in areas where same day collection is posible, you will be able to see if possible or not during booking process.
If you are an Enviosimple.com registered customer you can enjoy many more useful features. If you aren't a registered customer, we recommend you register, its free and will only take 2 minutes.
Basic service options and description:
This service does not charge extra for extra kilometers on pickup or delivery. The price includes 2 delivery attempts. This service does NOT deliver on Saturdays.
You may NOT send COD with this service.
This service includes basic  insurance that compensates base on weight of parcel that compensate up to a maximum of 100$ in the case of lost or damaged. In the case of damage you will have to send us photos of the damage and the parcel itself including all wrapping. It will also be necessary to send an invoice to justify the value claimed. Damage cannot be claimed for articles listed as restricted in our terms and conditions and articles insufficiently wrapped.
The price includes export fees but does NOT include import fees at destination nor taxes generated. Import fees and taxes generated at destination are to be paid by receiver.
Price and advice:
The price shown is TOTAL PRICE, with no small writing. This service is only available to Enviosimple.com customers who book through our website. You can pay by bank card thanks to Banco Sabadell, Paypal or if you are a registered customer, with your prepay account which you can credit by bank card, Paypal or bank transfer.
Please make sure you declare the right weight and measurements as not doing so could incur in delays and penalty fees.
Remember also to warp you parcel in the correct packaging. Parcels not wrapped correctly or shipments that are not packaged shall not be eligible for compensation in the case of damage.
cadaques (Spain) Cochabamba (Bolivia)
Envió rápido y eficiente, buen servicio.
---
CALELLA (Spain) MUNICH (Germany)
Gracias! Envio muy rapido! Muy contenta con su servicio, muy recomendable!
---
Barcelona (Spain) Philadelphia (United States)
bien
---
Barcelona (Spain) Toronto (Canada)
Perfecto
---
San Vicente de Barakaldo (Spain) Doha (Qatar)
Atendieron a la perfección todas las necesidades del envío y me ayudaron de manera eficiente en la elaboración de la documentación necesaria (packing list...).
---
Lugo (Spain) Baiyunnonggongshanggongsidongping (China)
La MEJOR relación calidad/precio
---
Las Lagunas (Spain) Cranbourne (Australia)
Llegó antes de la fecha prevista a pesar de la pandemia.
Muy buen trato con atención al cliente.
Respondieron rápido y solucionó todo
Muy recomendable y el precio incomparable